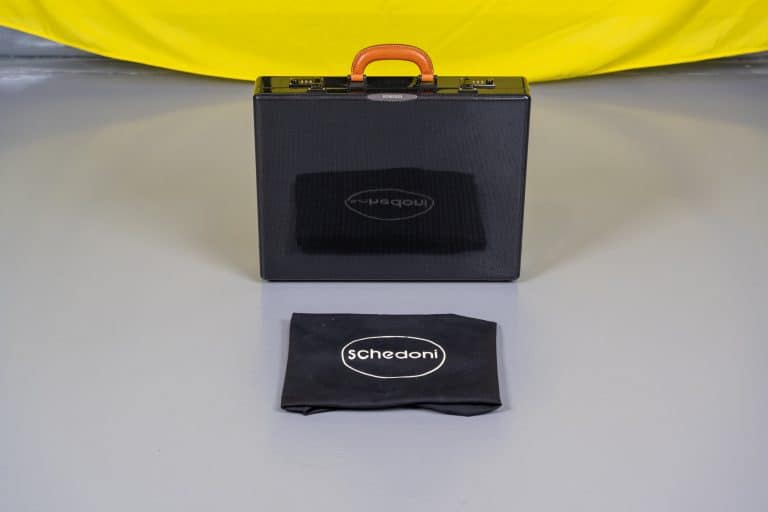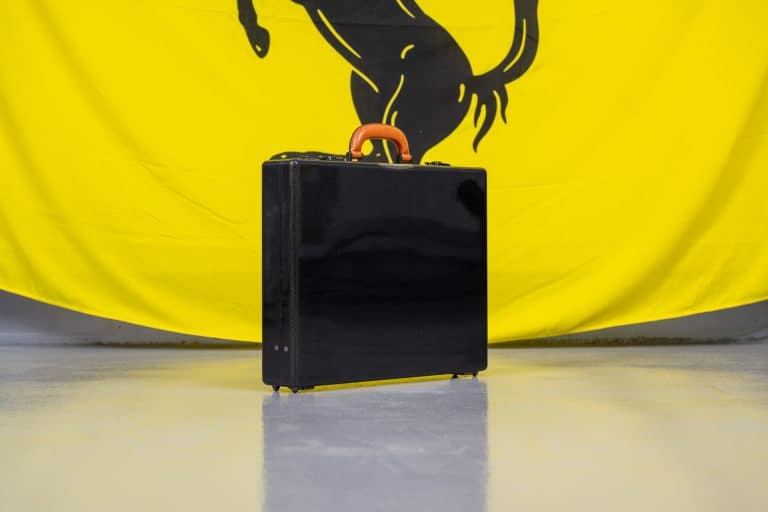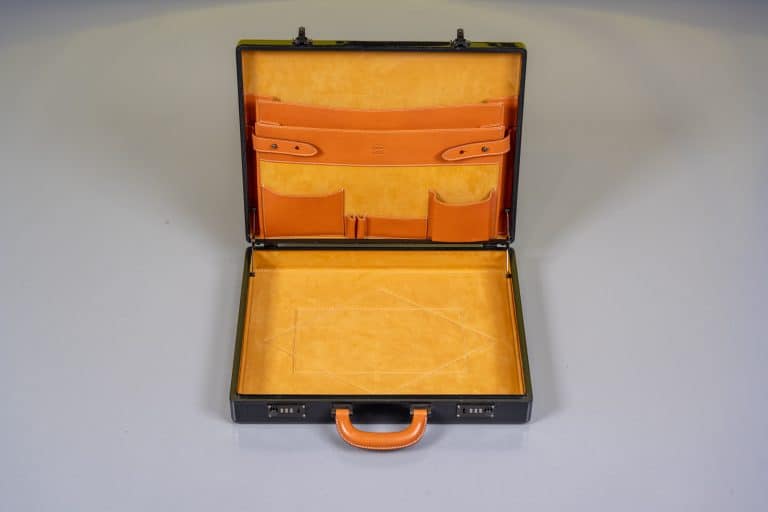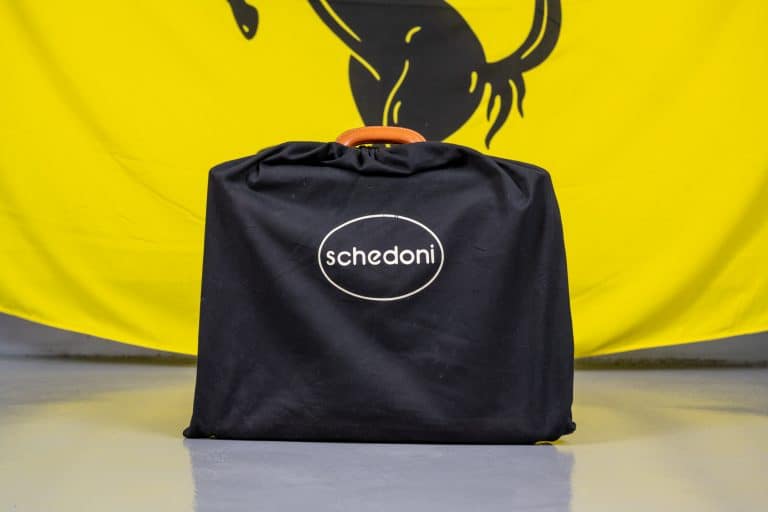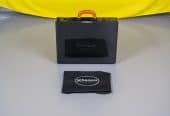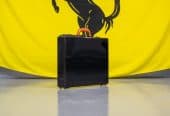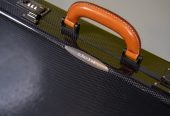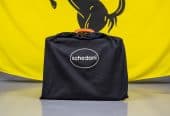 Carbon Fibre Schedoni Briefcase
Presented in immaculate condition, this Carbon Fibre Briefcase by Schedoni, comes with a 'Schedoni' labelled dust cover, lock combination leaflet and a Schedoni briefcase leaflet.
This briefcase sits amongst the rarer pieces Schedoni produced, due to the fact they were only made at a rate of two or three per week, due to the complexity involved. The carbon had to be dipped in resin, set in a mould, and then vacuum-sealed in an oven for a period of 12 hours. The problem with this is that the moulds would often shift during this process which would result in wrinkles and inconsistencies...most of the cases they made never even make it off the factory floor. Due to this, only cases that met the strict criteria for quality were sold, with a list price of $4,400.
Carbon Fibre Schedoni Briefcase