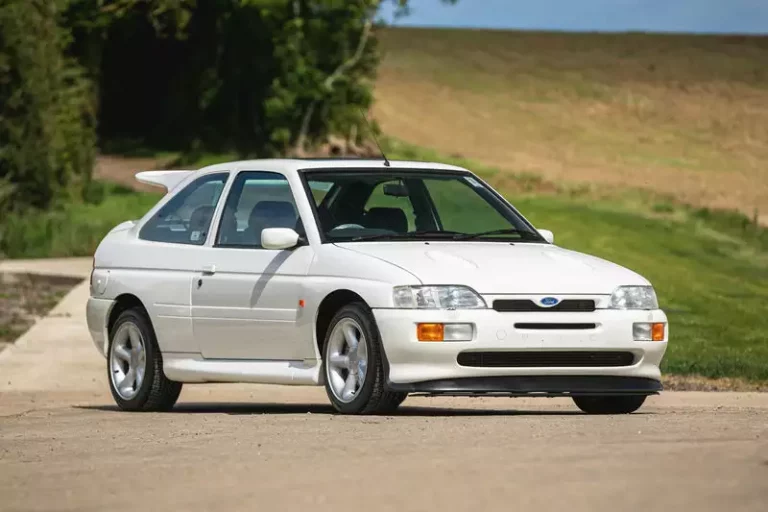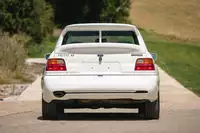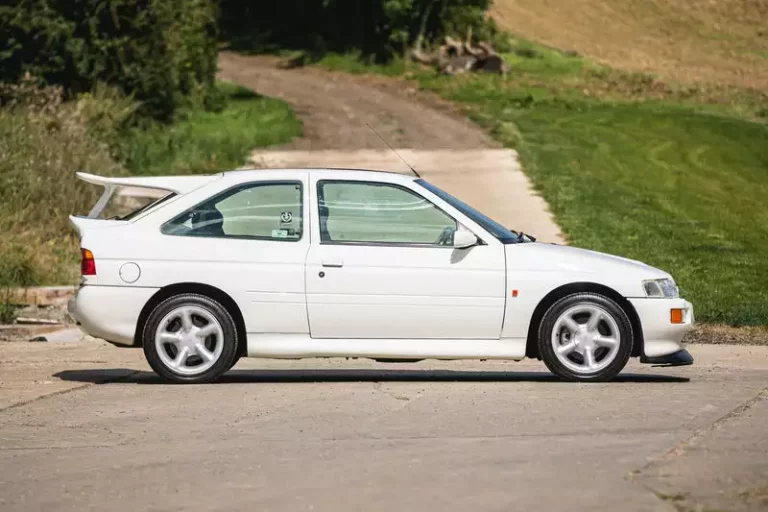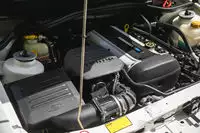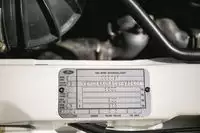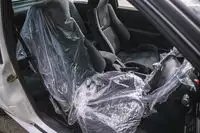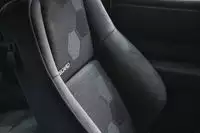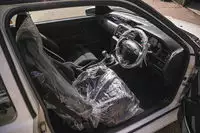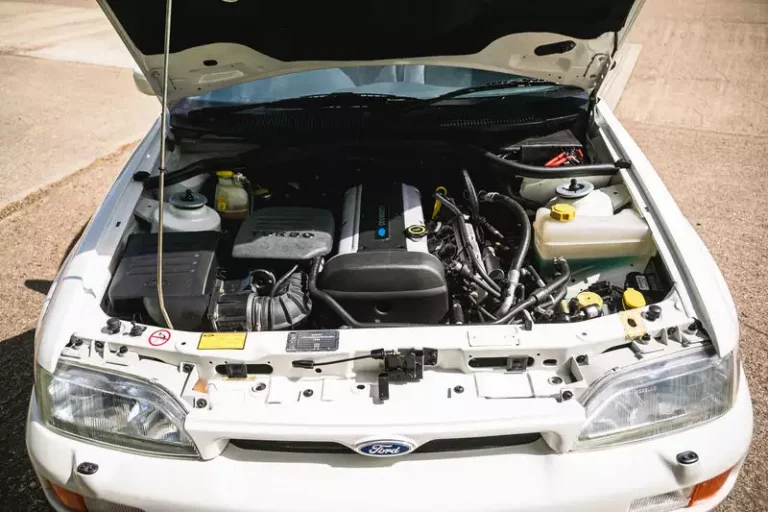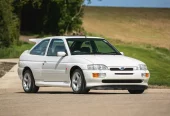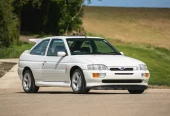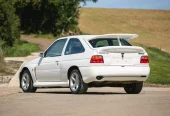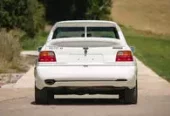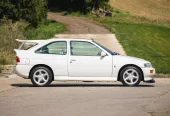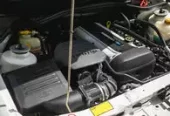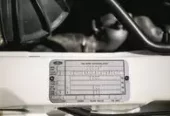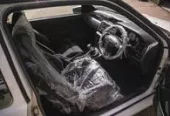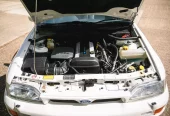 Features:
Lot Number:134
Make:FORD
Model:ESCORT
Variant:RS Cosworth
Reg:P735 MNO
Chassis No:WF0BXXGKABSP93187
Engine No:SP93187
Transmission:Manual
Body Colour:Diamond White
1997 Ford Escort RS Cosworth
Overview
Category :

Performance Cars

Brand :

Ford
Auction Date: Saturday 11th November | 10.00am GMT
GUIDE PRICE: £125,000 - £150,000
+ buyers premium of 12.5% plus VAT (15% incl VAT) on the first £300,000 of the hammer and 10% plus VAT (12% incl VAT) thereafter
In common with the Lancia Integrale and Subaru Impreza, the Escort Cosworth was a 'Group A' rally car for the road - pure and simple. It was actually underpinned by a shortened version of the Sierra RS Cosworth's platform and powered by the same 2-litre turbocharged, longitudinally-mounted, Cosworth-developed engine driving all four wheels. The car was designed and engineered in Boreham, styled by noted designer Stephen Harper, and ended up being assembled by Karmann in Germany. At the cars launch in 1994, two models were available, the Club-spec standard car and the Lux version, which included electric windows, heated screen, sunroof and Recaro seats. Power was up slightly from the Sierra RS Cosworth, at 227bhp, and performance consequently improved.
The first 2,500 cars up to May 1994 suffered from slight turbo-lag, however the following 4,500 benefited from a smaller Garrett T25 Turbo which eradicated the problem. In 1995, the model was treated to a mild facelift, receiving a new honeycomb grille, restyled bumpers, a more attractive fascia, and revised alloy wheels. Manufacture continued until early 1996, when emissions regulations forced it out of production but, like pretty much every RS Ford, it was a classic from the moment it arrived on the market.
We are renowned for finding the very best, low-mileage examples of some of the most iconic cars of the 1960s, 1970s, 1980s and beyond, but rarely do we find cars quite like this one. Registered to Ford Motor Company new, it had covered a mere 24 miles when sold to a specialist dealer back in 1999. It was from this dealership, Rod Allen Cars Ltd., that our vendor agreed to buy the car back in 2006 when it displayed just over 352 miles, having been used on trade plates for a few weeks when they initially acquired it, before it was MOT'd and supplied to our vendor at 354 miles.
He had actually placed a deposit on the car having agreed to buy it one lazy Sunday afternoon whilst in the company of a few friends and with a few liveners consumed. Monday morning arrived, with a cloudy head one suspects, and the inevitable buyers' remorse began to creep in. He tried to back out of the deal but was reassured that he had made a good decision and continued with the purchase. There was an option to sell the car back one year later, if unused, for a 10% reduction which he thankfully declined. A fortuitous investment decision.
Stored in the garage of his humble semi, he has lovingly cared for the car over the years. Perhaps a little too much as, whilst cleaning the car, he actually damaged the coating on a couple of the wheels and, being the gentleman that he is, he replaced them completely. He wrapped much of the car in soft plastic film, of the type used in the manufacture of other luxury cars, to protect the interior etc. This has now been removed, except for just a few places inside, the steering wheel and dash top. Our client purchased an oil and filter kit to carry out a minor service but we have suggested that the car should be supplied as is, leaving its new owner to decide whether they carry out a light recommission or leave it exactly as it is. There is a replacement gaiter for the one fitted to the whale tail as it's perished, a common fault, but he couldn't bring himself to risk undoing the bolts to do so, and consequently the car remains untouched.
This car appears unmarked, almost as it left the factory, apart from the few hundred miles it journeyed back in the late 1990s. Consequently, we commend this astonishing find as yet another Iconic Performance Ford, to add to the success we have enjoyed over the years with special cars from the Blue Oval.
1997 Ford Escort RS Cosworth