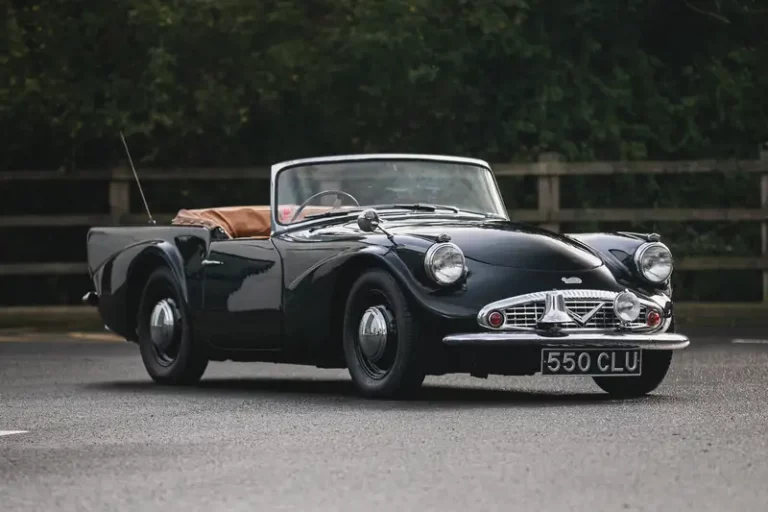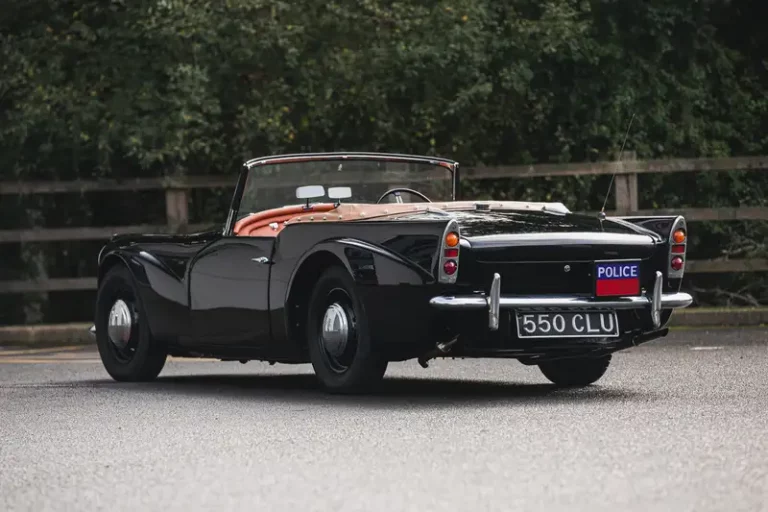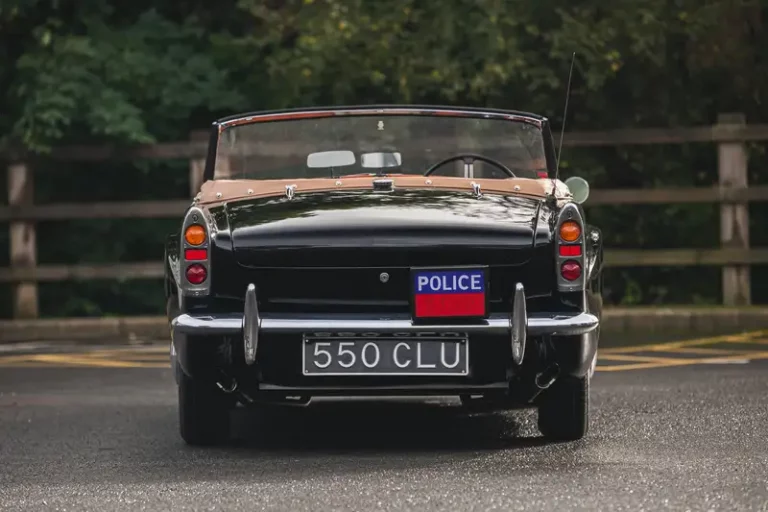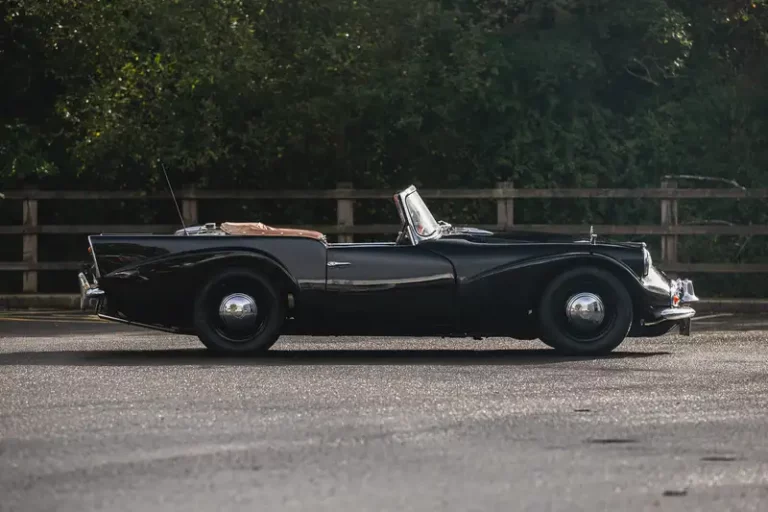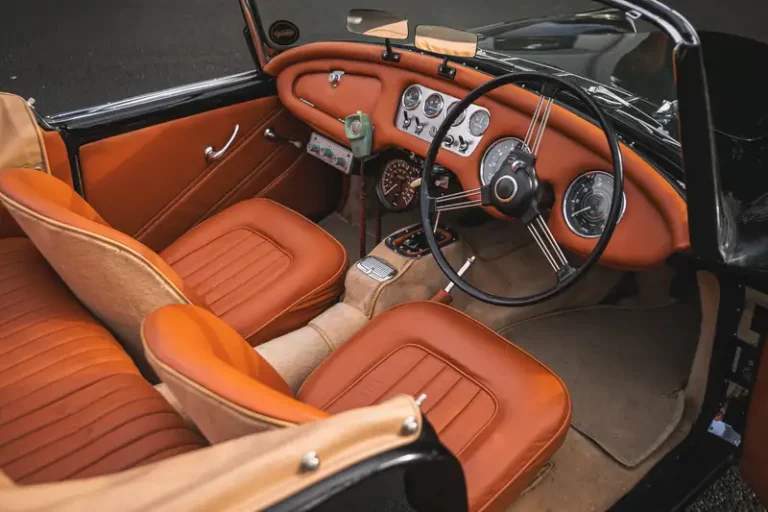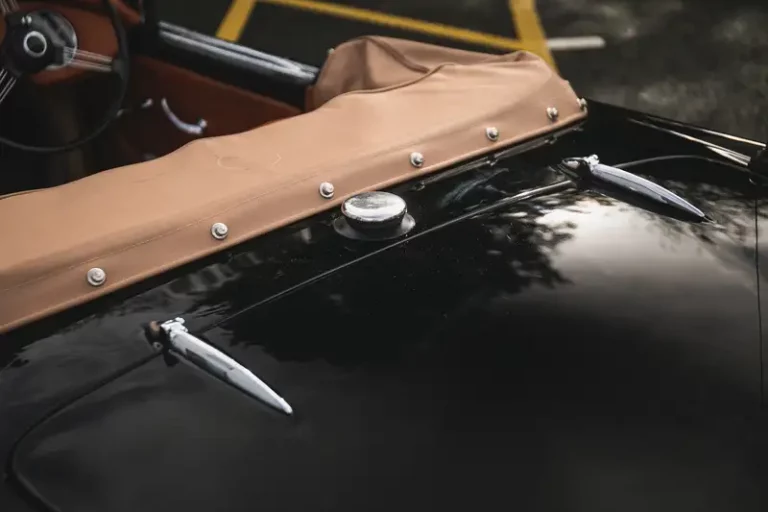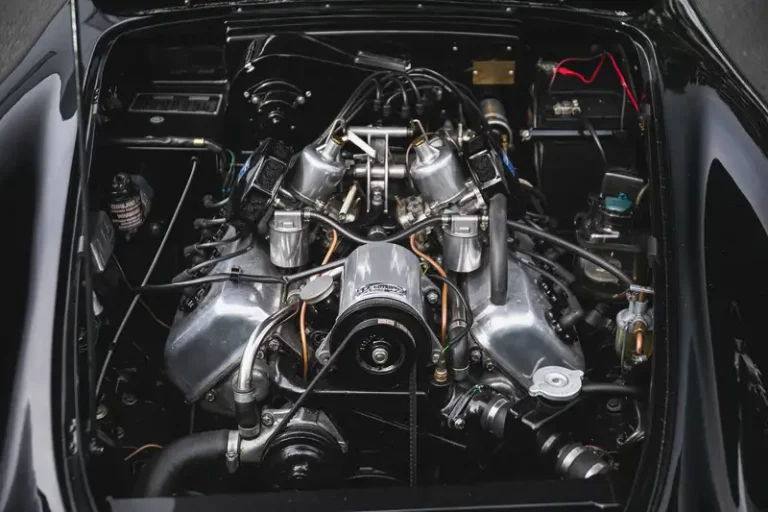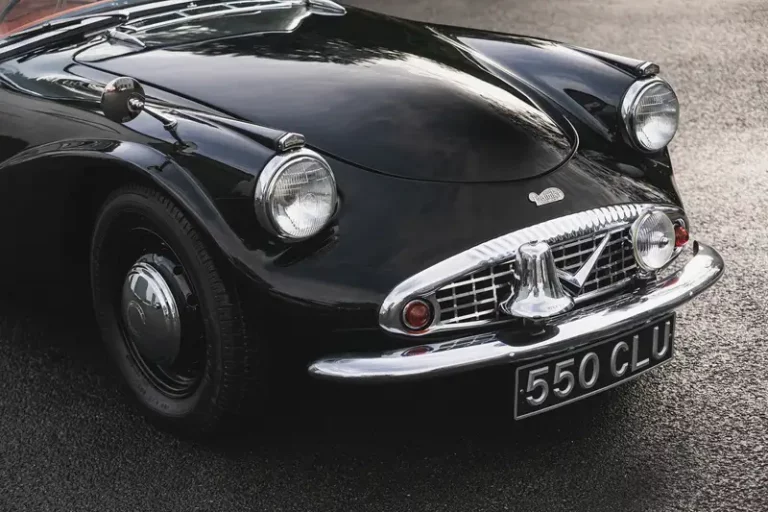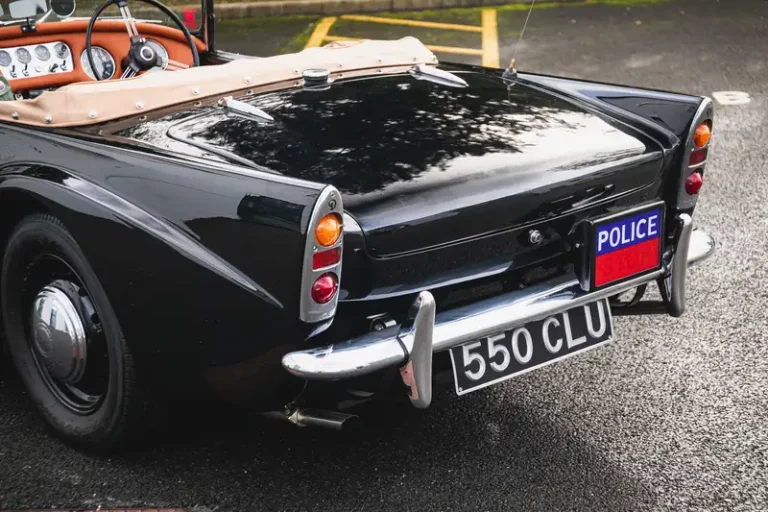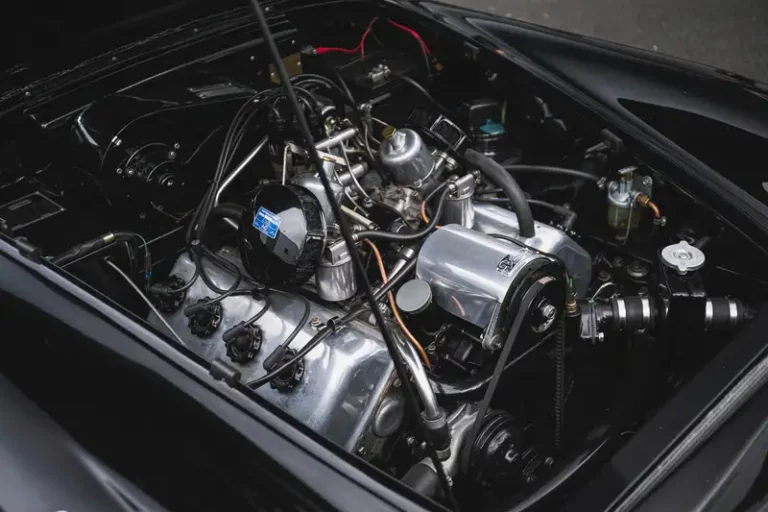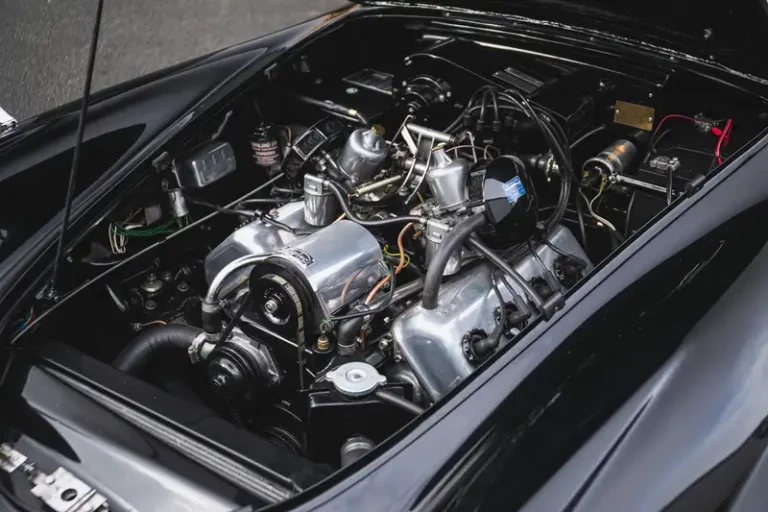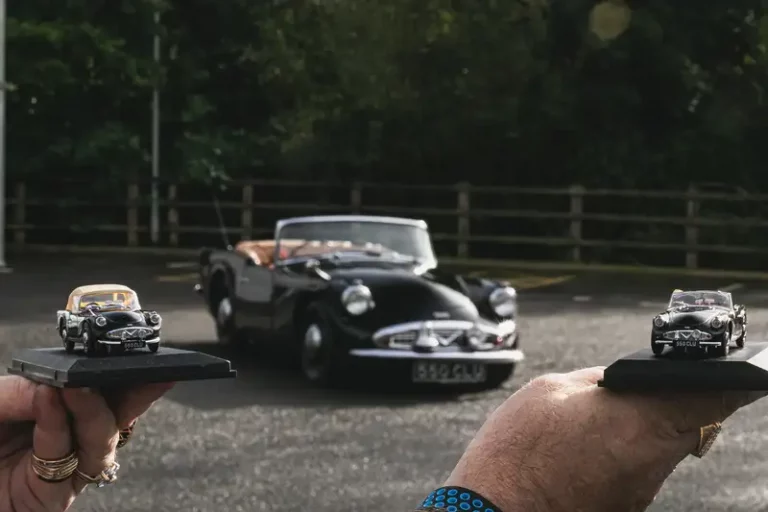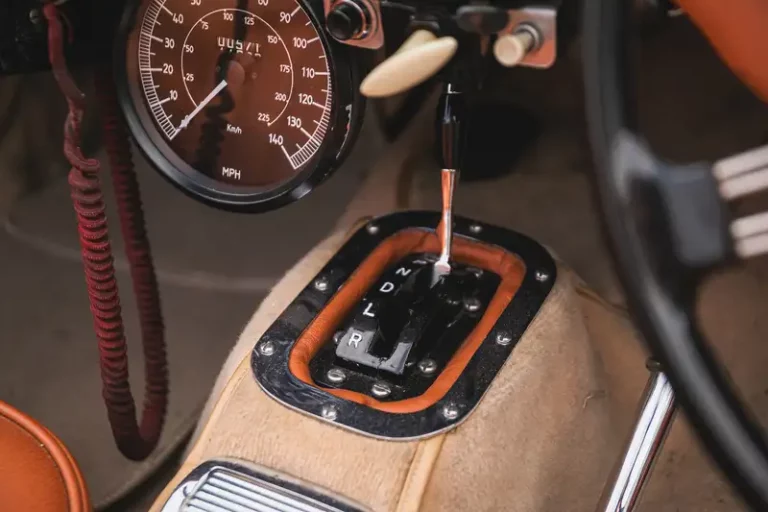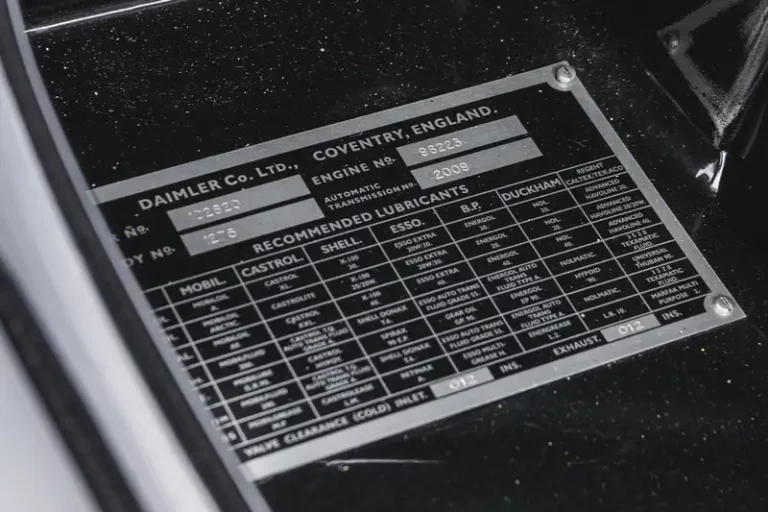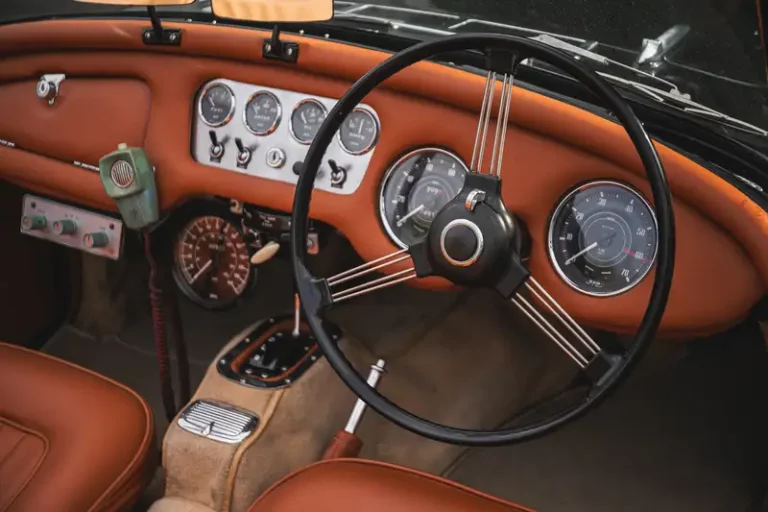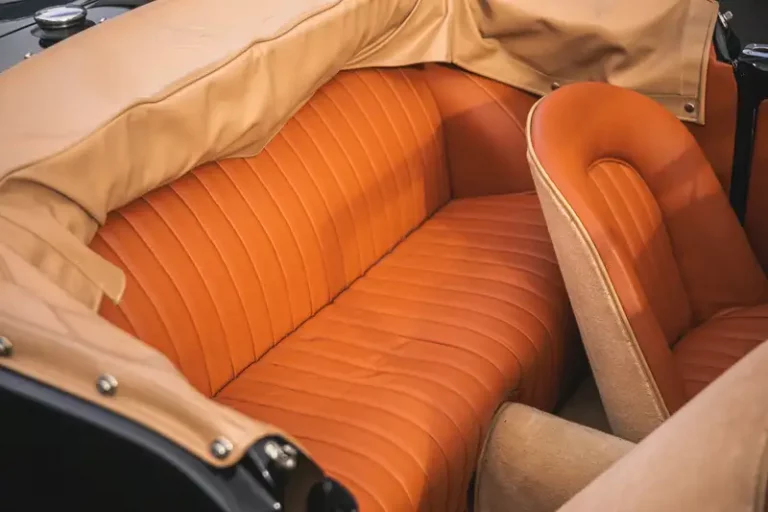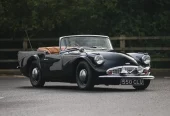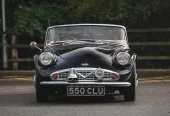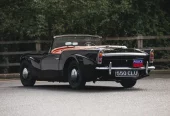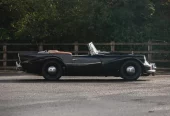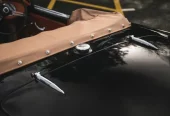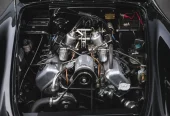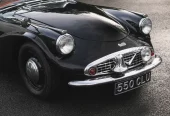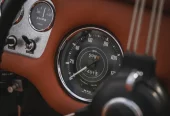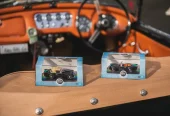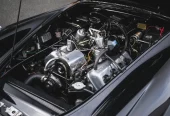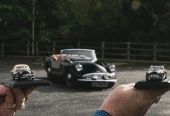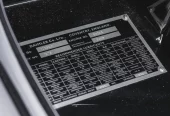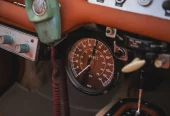 Features:
Lot Number:117
Make:DAIMLER
Model:SP250
Reg:550 CLU
Chassis No:102820
Engine No:96223
Transmission:Auto
1961 Daimler SP250 – Ex-Metropolitan Police
Overview
Category :

Historic & classics

Brand :

Other Brand
Auction Date: Saturday 11th November | 10.00am BST
GUIDE PRICE: £55,000 - £65,000
+ buyers premium of 12.5% plus VAT (15% incl VAT) on the first £300,000 of the hammer and 10% plus VAT (12% incl VAT) thereafter
An unusual departure for a firm more noted for its stately limousines, the SP250 sports car was Daimler's final fling before its acquisition by Jaguar. Aimed at the North American market and launched in 1959, the SP250 (originally entitled Dart) employed a separate ladder-type chassis on which sat controversially-styled fibreglass coachwork manufactured by Daimler themselves. Four-wheel disc brakes were an unusual feature at the time but unquestionably the car's biggest virtue was its magnificent 2.5-litre V8 engine. An outstandingly flexible unit, the smaller of Daimler's two Edward Turner designed V8s produced 140bhp, an output good enough to propel the SP250 to a top speed of 125mph. In keeping with the demands of its intended market, automatic transmission was available as an option.
In the late 1950s, the Metropolitan Police had a major problem with what were called, 'Café Racers'. Groups of youths on motorbikes would gather together at a local café, put a record on the jukebox and then race their bikes along a set course, getting back to the café before the record had stopped playing. Accidents occurred and, in an attempt to put a stop to the practice, the Met's proposal was to have a fast car that could actually catch the bikers. The existing fleet of Wolseley saloons was not up to the task, so they looked instead at sports cars, concluding that the Daimler SP250 Dart was the answer! This had a 2.5-litre lightweight V8 engine and was capable of 125mph and 0-60 in ten seconds which, for 1959, was remarkable. The Met bought 26 Darts between 1961 and 1964 and soon got them into service to be used as high-speed pursuit cars based at separate Traffic Garages situated over the London area. The results were impressive, with many speeding bikers being caught, and the number of fatal road accidents dropped. Unlike today, the idea then was that you see a Police car and thereby slow down - no stealth tactics for these boys.
Borg-Warner Model 8 3-speed automatic cars destined for Police use were modified by Daimler with the fitting of a handle in the centre of the dashboard which, when pulled, locks the gearbox into second gear allowing a speed range from 0-85mph in a single gear. The gearbox normally runs in two gears only, with a 'low' ratio for manual selection if required and the slightly higher gearing resulted in an increased top speed compared to manual gearbox cars. The Metropolitan Police found this to be better for town work and high-speed chases, and it was also found to be more economical, avoiding the clutch wear that a manual car would develop with usage between 18 and 24 hours a day.
Traffic police in Bristol, Cambridge, Liverpool, Manchester, Southend and Surrey also used the SP250 for speed enforcement, as did police forces in Australia and New Zealand. After the opening of the first section of the M1 in 1959, the Bedfordshire police used the SP250 for motorway patrol prior to the arrival of the 70mph limit in 1965.
The sparkling example on offer here, 550 CLU, was registered with the Metropolitan Police on 1st June 1961 as Fleet Number 240T. It bears Engine No. 96223, Chassis No.102820 and was fitted with the optional Borg-Warner DG. Automatic gearbox, an AT Head Calibrated Speedometer and Pye Radio equipment.
The Met disposed of 550 CLU on 30th August 1967, having been driven 97,325 miles in less than five years, and it was sold on to a Mr Killamsy of 2 Winter Street, London SW11 (copy record in file). It was subsequently purchased by Claude Kearley, President of the Daimler SP250 Owners Club (2007-2009) who commenced a photo-documented restoration including engine, gearbox and drive train to Concours standards. It became our vendor's property in 2016 and has been much enjoyed ever since, taking part in all sorts of events and is a multi-award winner including second place in the 2017 East Coast Run and first Place, Sledmere 2017. It's been an NEC exhibit three years running and was to be an entrant in Zoute Concours d'Elegance prior to the COVID lockdown.
When 'Oxford Diecast' chose to model a Police SP250 for their 1/43 scale range, 550 CLU was the chosen car.
Supplied with the car are its V5C and previous ownership docs, a copy of the Met Historic Fleet Disposal Records, period copy photographs of actual use when in service, press cuttings, photos of surviving drivers (at 2013), MOTs, Owners' Manual, accessories manual and more.
Offered from a significant private Collection of British motor cars, this Daimler is a must for any collector/investor and needs to be viewed to fully appreciate the finish and detail that has gone into its fastidious restoration.
Obviously this immaculate Dart can be enjoyed in much the same way that we all enjoy our classic cars but, in addition, it's regularly in demand for meets and shows and would be welcome at events run by the Daimler and Lanchester Owners Club, the Daimler Dart Owners Club, the Police Vehicle Club and naturally local County Shows and Village Fetes. If that's what you have in mind, this rare 1960s classic could keep you busy for the rest of your days.
1961 Daimler SP250 – Ex-Metropolitan Police