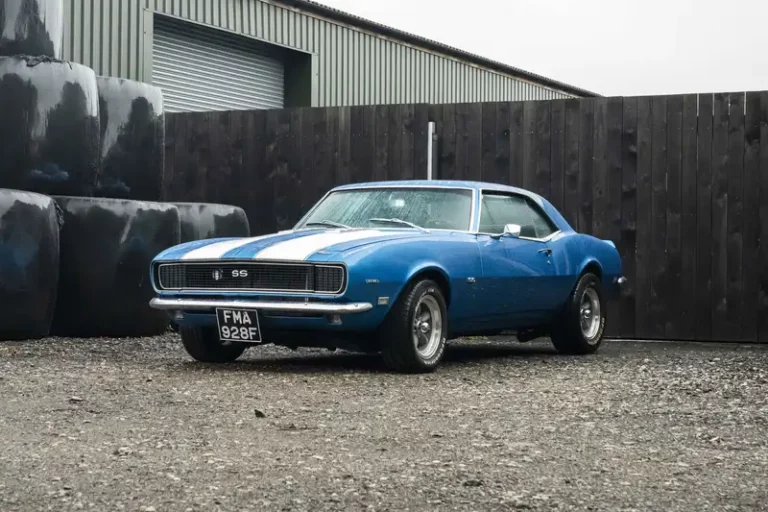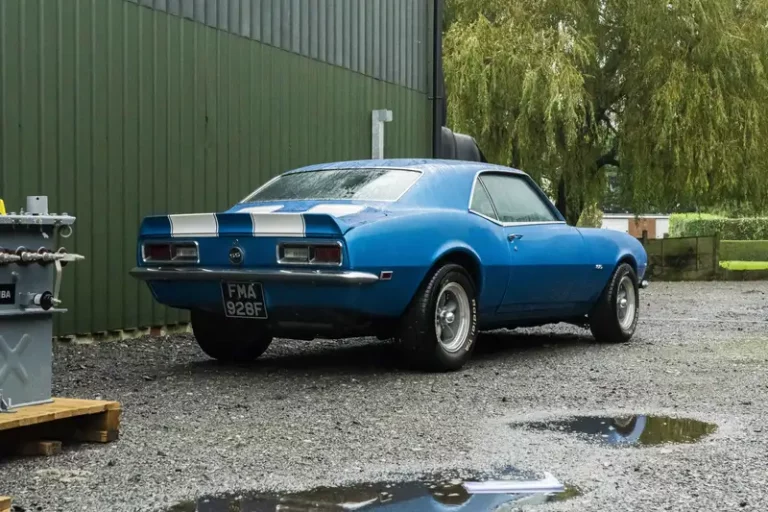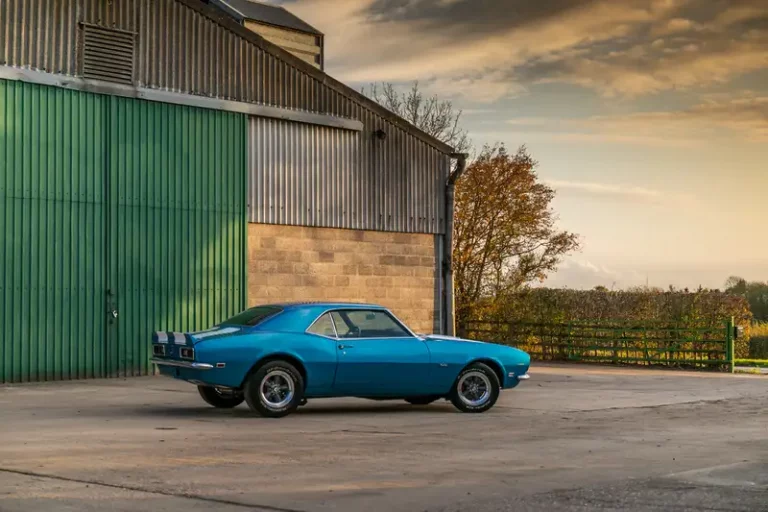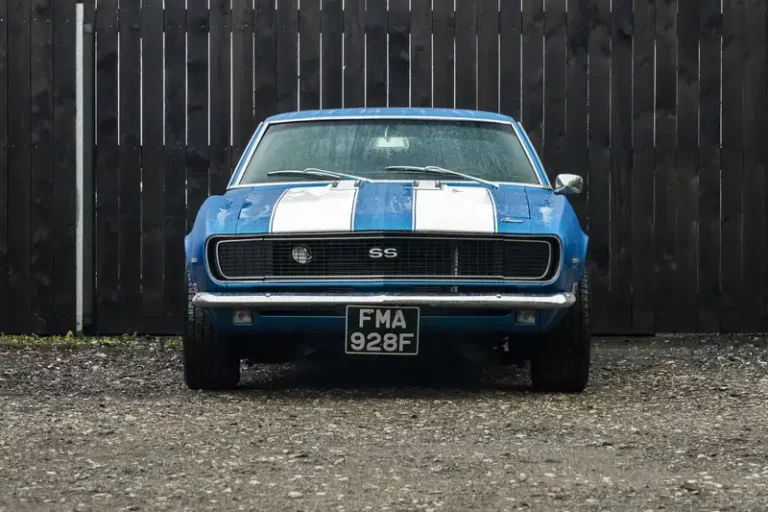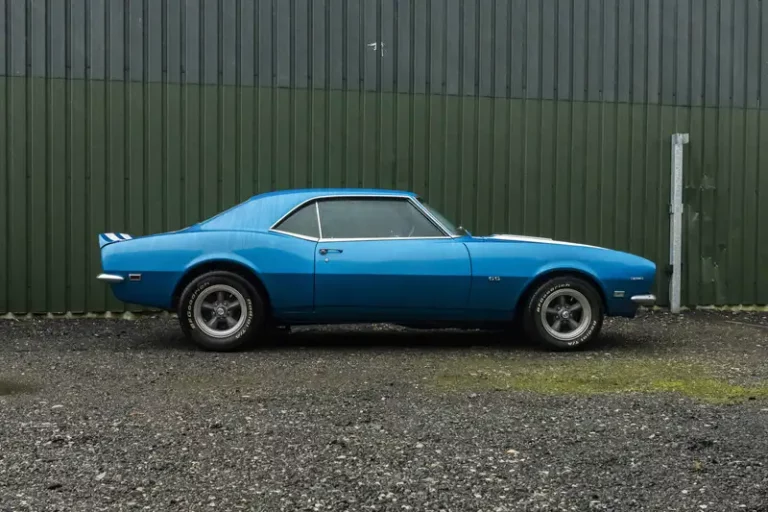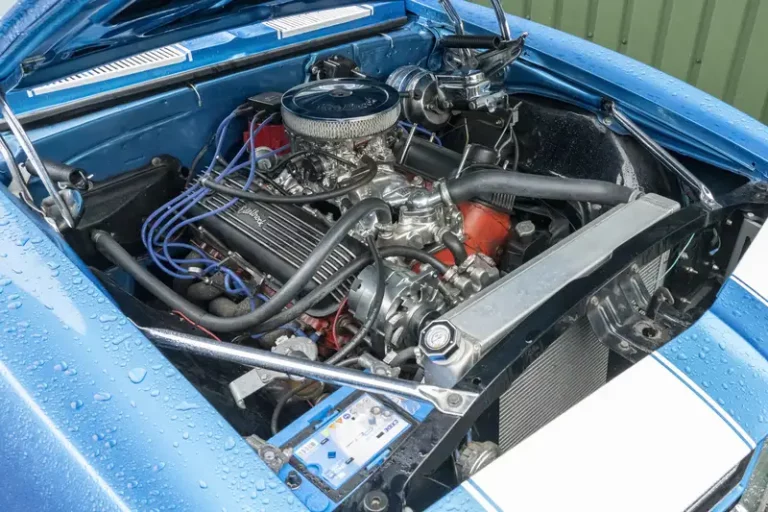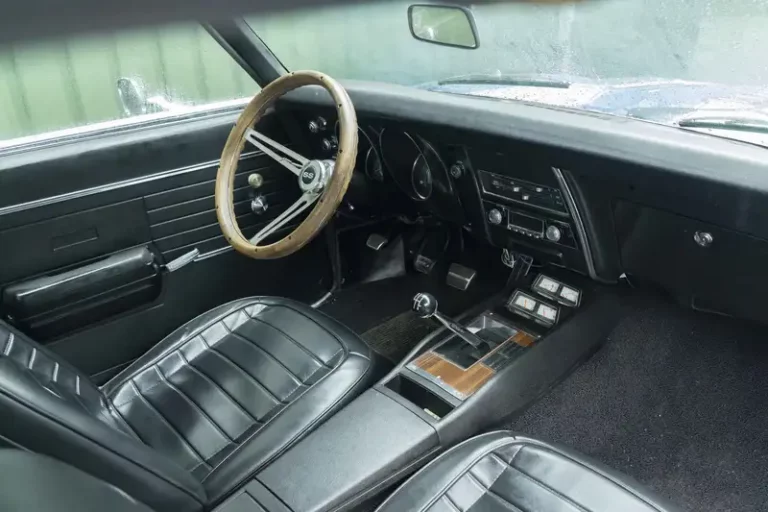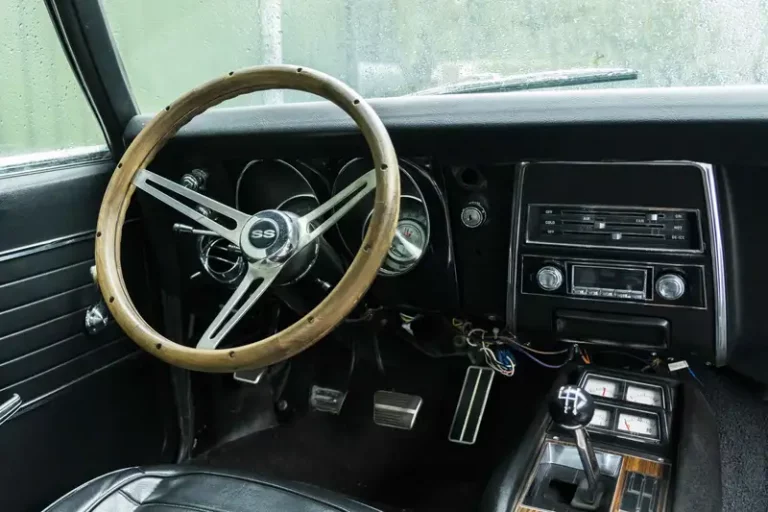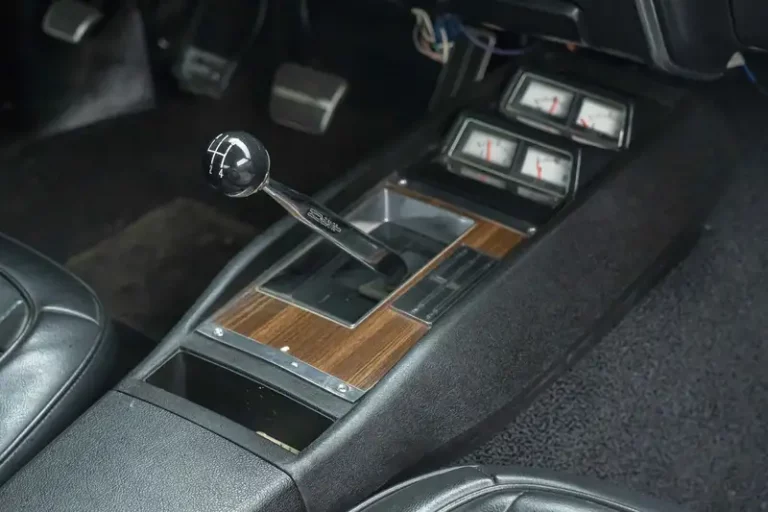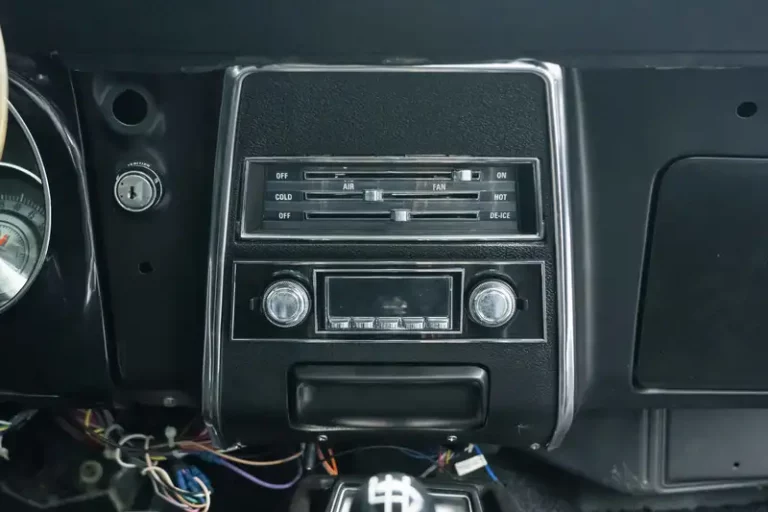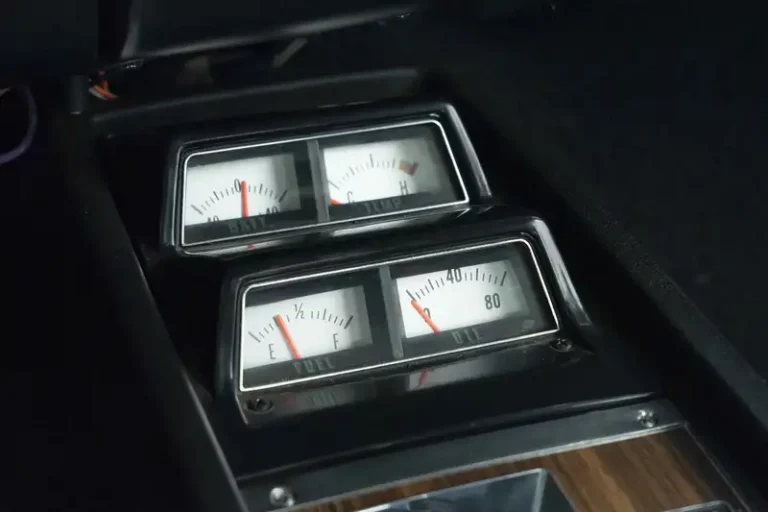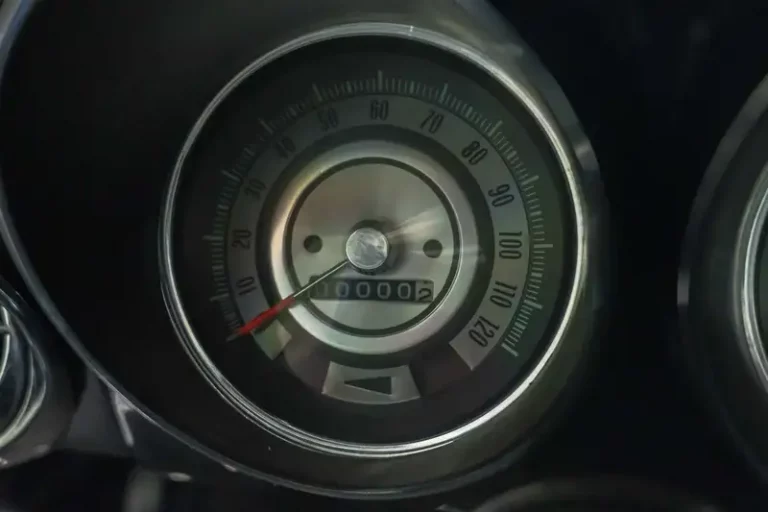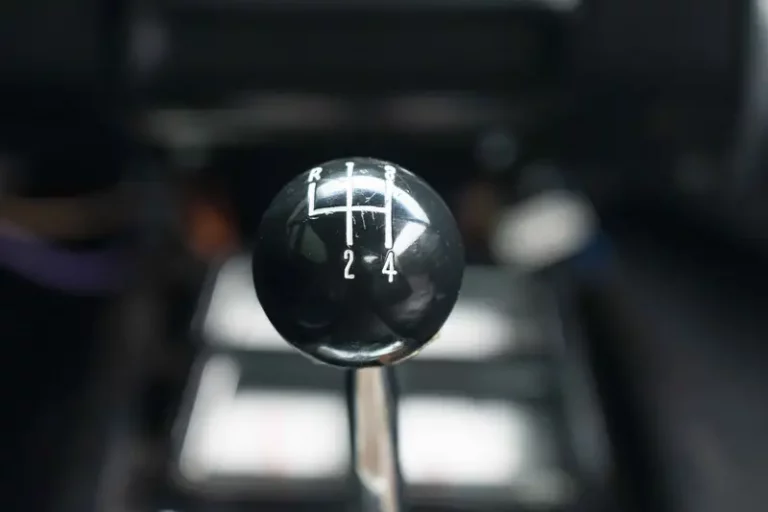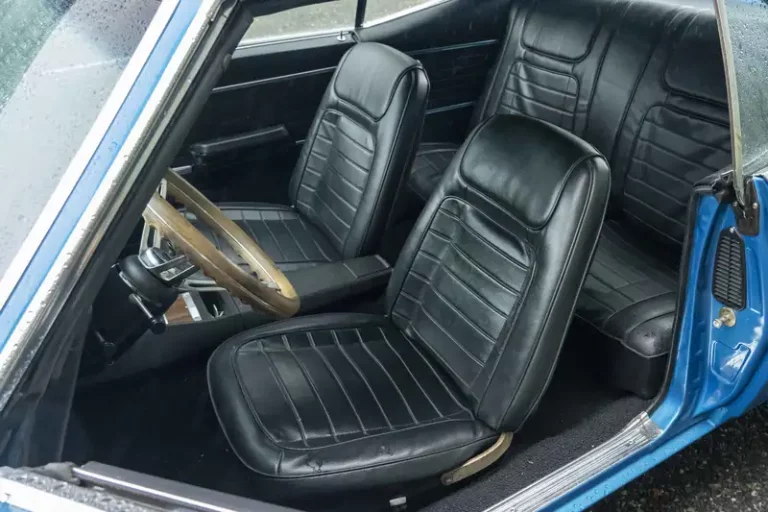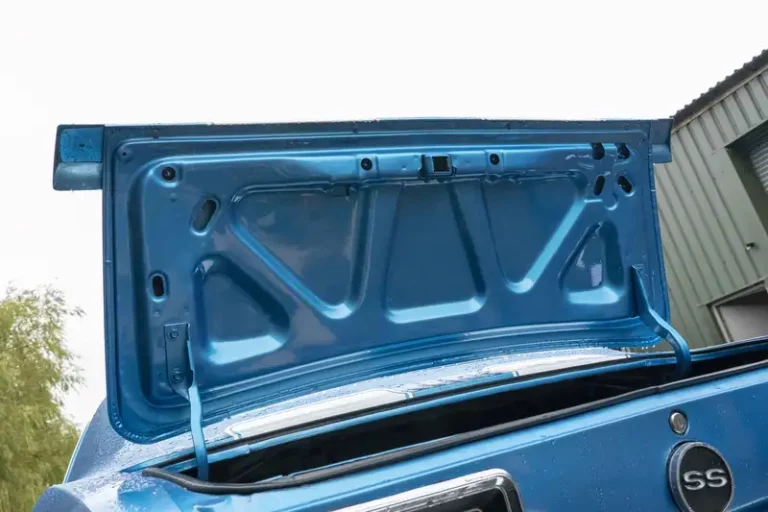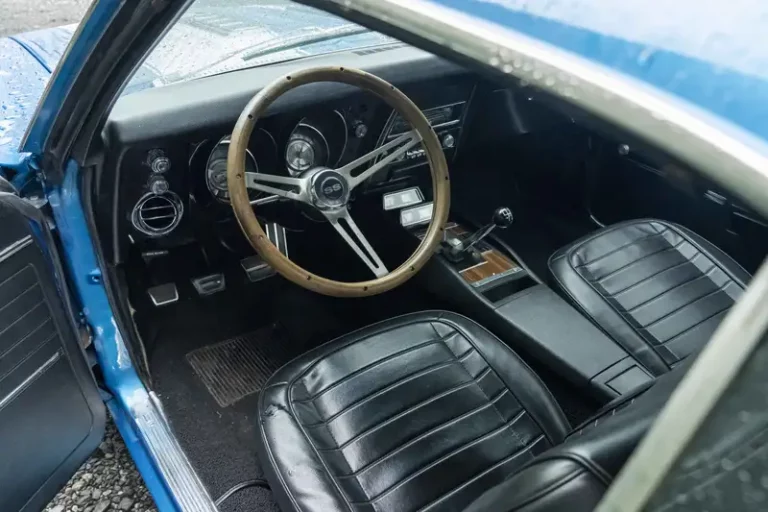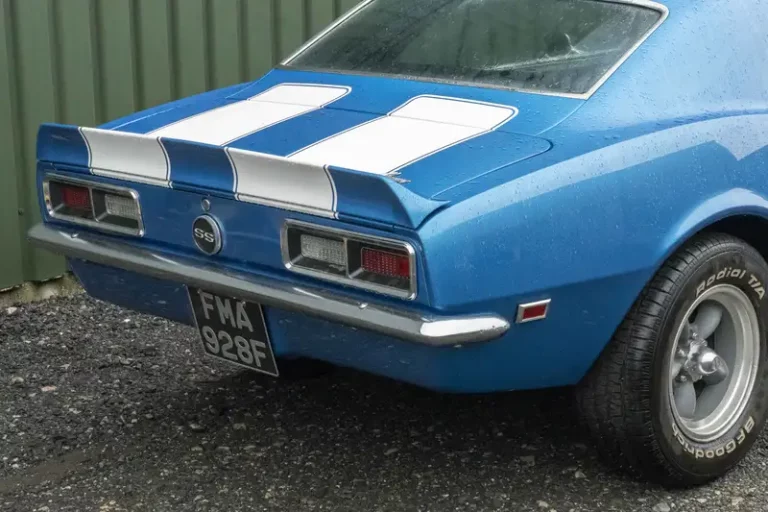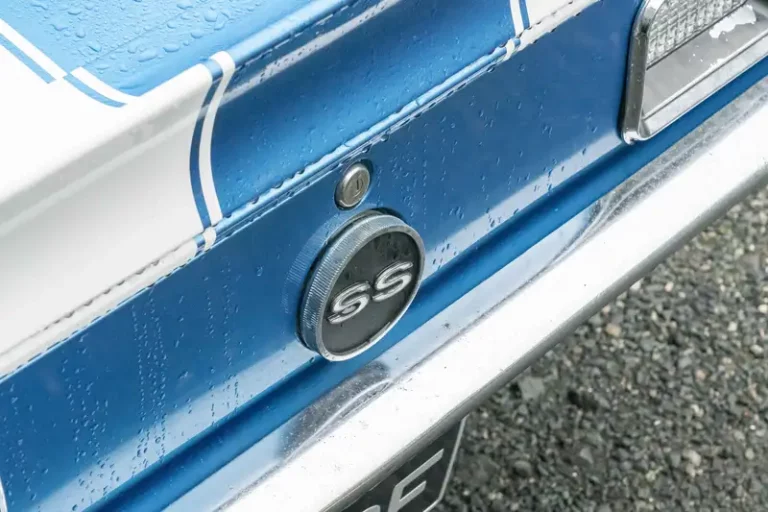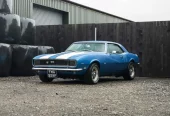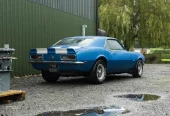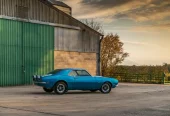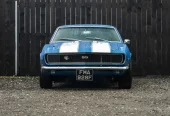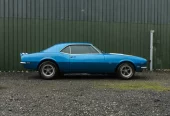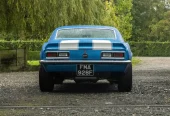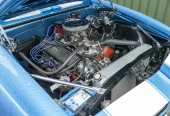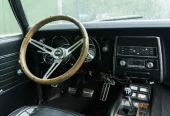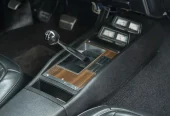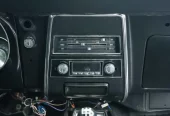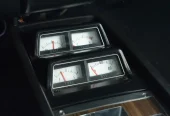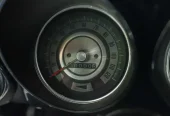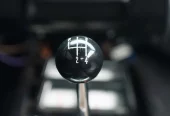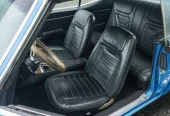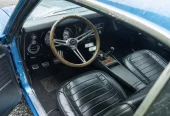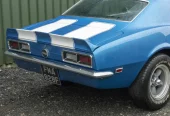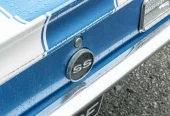 Features:
Lot Number:129
Make:CHEVROLET
Model:CAMARO
Variant:SS
Registration Number:FMA 928F
MOT Expiry:Exempt
Chassis Number:124378L340101
Transmission:Manual
Body Colour:Le Mans Blue
1968 Chevrolet Camaro 396 SS Ex-Mike Brewer
Overview
Category :

Historic & classics

Brand :

Chevrolet
GUIDE PRICE: £50,000 - £60,000
+ buyers premium of 12.5% plus VAT (15% incl VAT) on the first £300,000 of the hammer and 10% plus VAT (12% incl VAT) thereafter
On offer from a private Collection, this rare SS with RS upgrades was once the preserve of Wheeler Dealer, Mike Brewer.
Once 100,000 Mustangs had been sold and the market for such a car firmly established, GM management gave the Super Nova a more favourable glance and the rush was on to develop a 'pony car' in less than two years. Mechanically derived from the second-generation Chevy II, the Camaro was similarly a unibody design with a stub frame ahead of the cowl. Front suspension came from the Chevelle and the single-leaf rear springs from the Chevy II. Engines and transmissions were from the company catalogue and, in common with the Mustang, in 1967, there were seven engines offered, from a 230 cubic inch 140bhp six to a 396 cubic inch 375bhp V8. With a further choice of transmissions and a myriad of axle ratios, the permutations were substantial. Exterior trim could be augmented with a Style Trim Group consisting of stripes and chrome, or one could choose the 'Rally Sport' option to add disappearing headlamps and special taillights. Introduced on 12th September 1966, the Camaro was available either as a coupe or a convertible.
Back in the pre-Covid days of 2018, the President of the Camaro Club set Mike 'Wheeler Dealer' Brewer what he believed to be an impossible task - to find an original SS. Mike not only managed it within 12 hours, he also found an incredible one-owner SS396 with a 4-speed manual gearbox down in Seattle, so special that he then shipped it back home to the UK where he set about an extensive restoration from the ground up.
Mike had planned for the SS to be a keeper and to set some quarter-mile times with it and consequently planned a series of upgrades. The engine was stripped and rebuilt with a high lift cam, Magnaflow exhaust system and Hedman manifolds to increase the power from 375 to 410bhp. A rebuilt Muncie M21 4-speed manual gearbox, an aluminium prop shaft and a stainless steel fuel tank were fitted, and there were upgrades to the drive belt pulley system and the distributor. Work didn't stop there, and so the suspension, springs, anti-roll bars and anti-tramp bars were either added or rebuilt and upgraded, and the braking system was also upgraded with a vacuum servo and disc brakes all round, with the front discs grooved and cross-drilled.
Refinished as close as possible to its original Le Mans Blue, the car had over 1,500 hours poured into the restoration and, if you had asked Mike about the costs to restore the Camaro at the time, he admitted £40,000 would not be far off.
Our vendor, a fan of all things American, acquired the car during Lockdown and, having parted with a beloved Viper, he couldn't resist the chance to own an ultra-rare SS. Mike's involvement undoubtedly added to the story, but the car's single ownership in the US was just as valuable to our client. This was a car with a documented history, with the desirable manual gearbox and adorned with the optional RS-style headlight covers that had been made even more appealing  by Mike's upgrades. Our vendor has spent some time with the car, fitting new air filter systems, setting up the carbs and so on for better staring and performance and realistically it can now be described as 'turnkey'.
Mechanically transformed, in a fabulous colour and with poise and power emanating from every 'pony car' panel, we invite you to come along and sit in this very special Camaro and see how it feels. As somebody once said 'The only way to remove temptation is to yield to it'.
1968 Chevrolet Camaro 396 SS Ex-Mike Brewer